Marvin Swan




Owner Marvin Swan is a life-long resident of Iowa. He was born within just miles of his lodge and he and his lovely wife, Shirley, have raised their children and made this part of Iowa their home. While Marvin is out doing business in the area, he has the opportunity to keep an eye on the deer and turkey. If Marv can't tell you about deer movement in this part of the country….No one can! Call Call Marv @ (641) 895-0676
SHALITA SALES




Lodge Operations Manager – A lifelong resident of Promise City and the daughter of Marvin Swan, she strives to make sure all of our clients needs are met and exceeded, whether it be the awesome meals she plans, making sure they have a memorable hunt in the stand or in the lodge, anything you need rest assured Shalita will do everything she can to make it happen.
Scott VandeveR
Guide: A lifelong hunter with a degree in Wildlife Management and Conservation, who will always go the extra mile to give you the best opportunity for success; before your arrival at camp and while you're hunting. Scott says he feels more comfortable in the woods than at home.)
Dennis "Wormy" Egbert


GUIDE: Lived in the area his entire life, Dennis will go to great lengths to put you on a great buck. He'll put in the hard work before your hunt begins, to ensure that you have the best opportunity for a successful and memorable hunt of a lifetime.



Scott Merrill
SCOTT IS A HUNTER FROM PA. HE HAS BEEN HELPING OUT GUIDING AND HUNTING HERE AT CVO WHENEVER HE CAN FOR OVER 10 YEARS. HE IS OUR MAIN "IT" GUY, TAKING CARE OF OUR WEB SITE, FACEBOOK AND ADVERTISING, ALONG WITH HANDELING OUR BOOKING AND HELPS THE GUIDES WITH ANYTHING THEY NEED. YOU NEVER KNOW WHEN YOU WILL SEE SCOTT HERE HELPING OUT AND/OR HUNTING.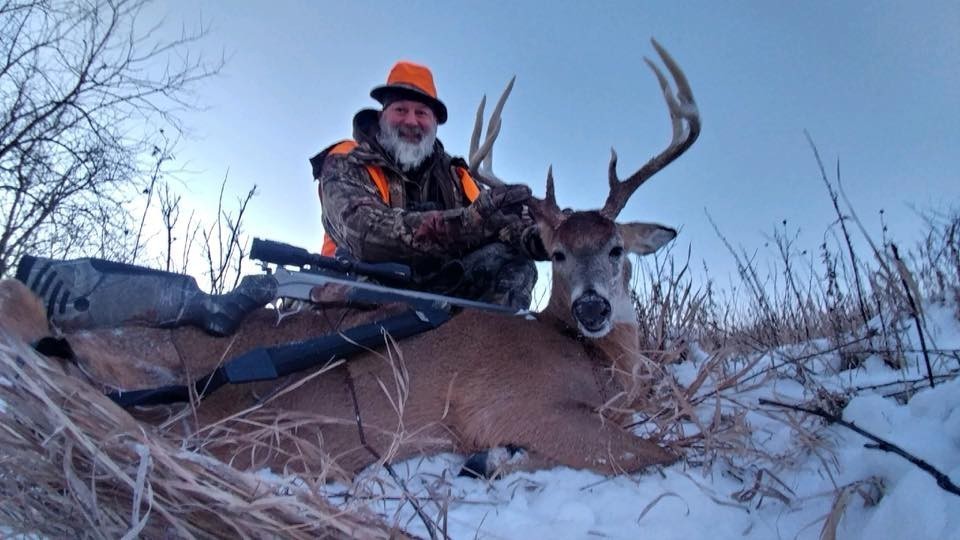 BUTCH WILLIAMS
GUIDE: Butch is 64 years old and an avid deer hunter for over 50 years. Hunting is Alabama, Mississippi, Missouri, Illinois, Georgia and Iowa. Butch has been guiding for CVO for the last 4 years and will go to great lengths to insure you have a great hunting experience while at CVO.